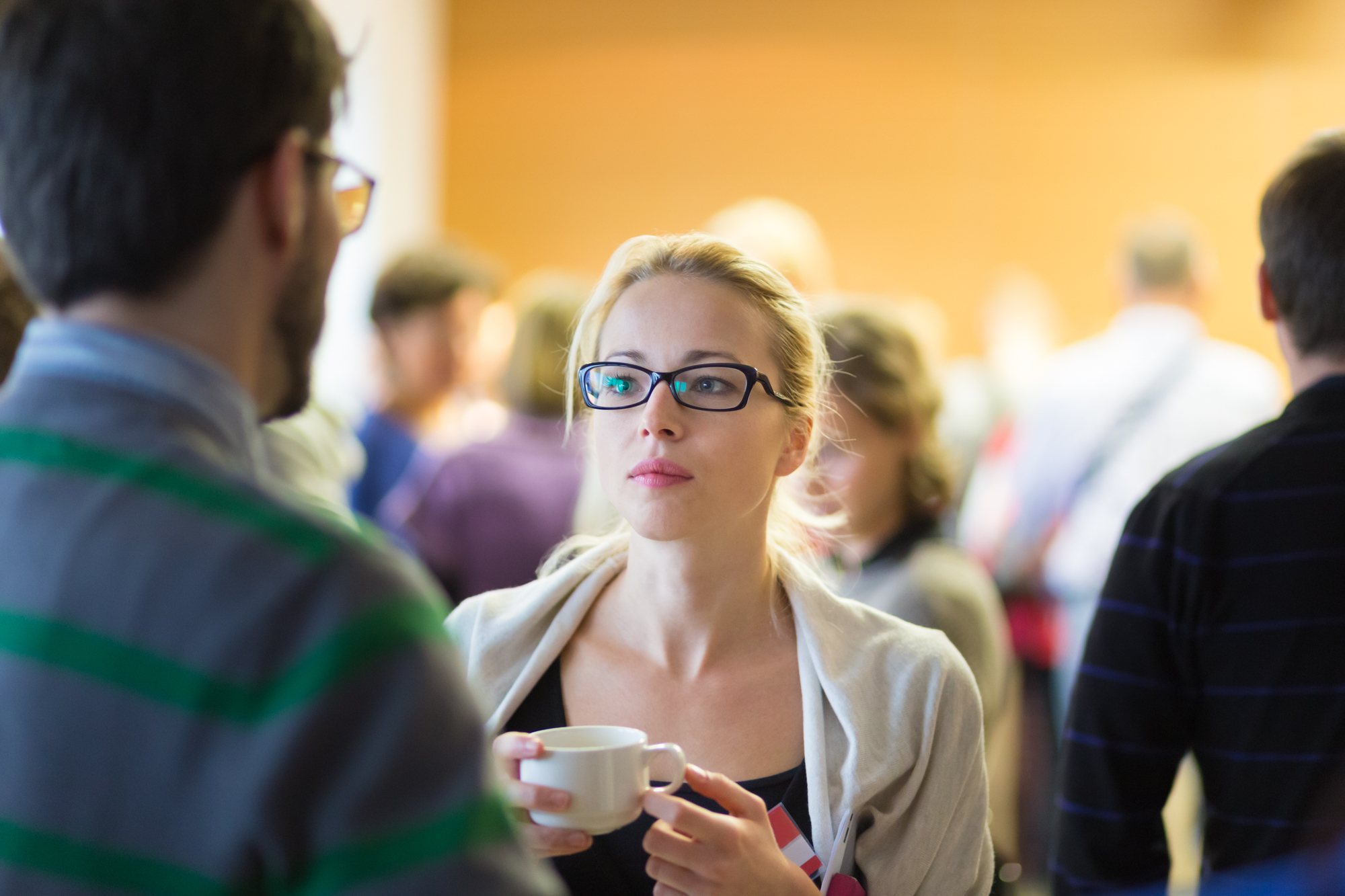 27 Jun

Networking – Is It Part Of My Marketing Strategy?
Yes! Networking is part of your marketing strategy
Starting a business? Running a business? Growing a business? Networking is one of the marketing tactics that should be built into your marketing strategy to help your business flourish.
It's not just about taking an hour or two for socialising over coffee. It's a structured business meeting where you'll meet like-minded people and have the opportunity to communicate what you do and how you can help and benefit others.
What networking isn't
It's not a lean, mean, lead generating machine, where after the first meeting you'll walk away with lots of guaranteed new business in your pocket and job done!
What networking is
Networking is a slow build, consistently forging and developing new relationships. You'll be connecting, sharing information, helping others solve their problems and discovering how you could work together in the future by demonstrating the value you can add. Be smart! Take this networking approach and doors to new opportunities will open for you.
6 Reasons why networking is part your marketing strategy
After three years growing my business through networking, these are some of the reasons why I believe networking is an essential part of your marketing and how it can help you…
1. Create, build and deepen business relationships…and friendships
o Where else do you have the opportunity to speak to other like-minded business owners, get to know them and form long-lasting relationships?
o Chat with and learn from the subject matter experts in the room.
o Often business relationships will naturally develop into friendships as we support each other too.
2. Collaborate and be part of a business community
o Grab the opportunity to contribute to a project and show the value you can add.
o Collaborate on the right opportunities, but only the ones that fit your business goals, vision and ethos and not everything that comes your way!
o Get advice and advise. Be active in your networking community!
3. Share your story
o Share your passion for what you do and how you got there. We all love a story!
o Showcase your unique story proposition with examples of how you solve your customers' problems.
o Raise your profile and build your reputation as the trusted, go-to person that does x, y and z.
4. Help others
o Think about how you can support other business owners.
o Don't forget – we all have something that we need a hand with, so ask!
o Get known as a knowledgeable, reliable and supportive person by offering solutions and practical hints and tips.
5. Benefit your mental health
o Getting out of the office and feeling part of a community benefits your confidence and mental health especially if you work on your own.
o The social interaction that networking provides can not only be a positive experience, but it can make you feel motivated and uplifted too.
6. Grow your business
o Of course, the end game is all about gaining new business, but steps 1 to 5 are incredibly important too.
o Get involved and you'll be more likely to get leads and referrals as people will be clear as to what problems you solve. When they need what you have to offer, you'll be their first port of call.
Choose wisely
As my business has evolved, I've dipped my toe into may different networking meetings. Try a few to see which suits your personality and business. Some are very structured, some more informal. Decide which you'll go to, add them to your diary and attend regularly.
All marketing has a Return on Investment and networking is no different. Don't forget to measure your return to see which groups are working for you. Have you gained some direct new business? Had a referral? Learnt something new? Helped to collaborate on a project for mutual benefit?
Thrive and 4Networking are my regular meetings in Norfolk, but I've visited many others including:
• The Business Women's Network
• WIRE (Women in Rural Enterprise)
• East Anglian Women's Network
• Her Business Brew
• Norfolk Chamber of Commerce
• BNI
• Norfolk Network
Search via Google to see which ones are near you or ask around.
Most meetings give you the opportunity to do a 'member slot' or presentation. This can be about you, your backstory, how you got to where you are today or for you to demonstrate skills in your area of expertise and give some free advice. Grasp it! Most of all, be genuine, relax and have fun!
Follow up is the final word!
Don't forget to follow up afterwards! Otherwise, you've wasted your time, money and energy networking in the first place!
Contact us to integrate the right networking into your marketing strategy