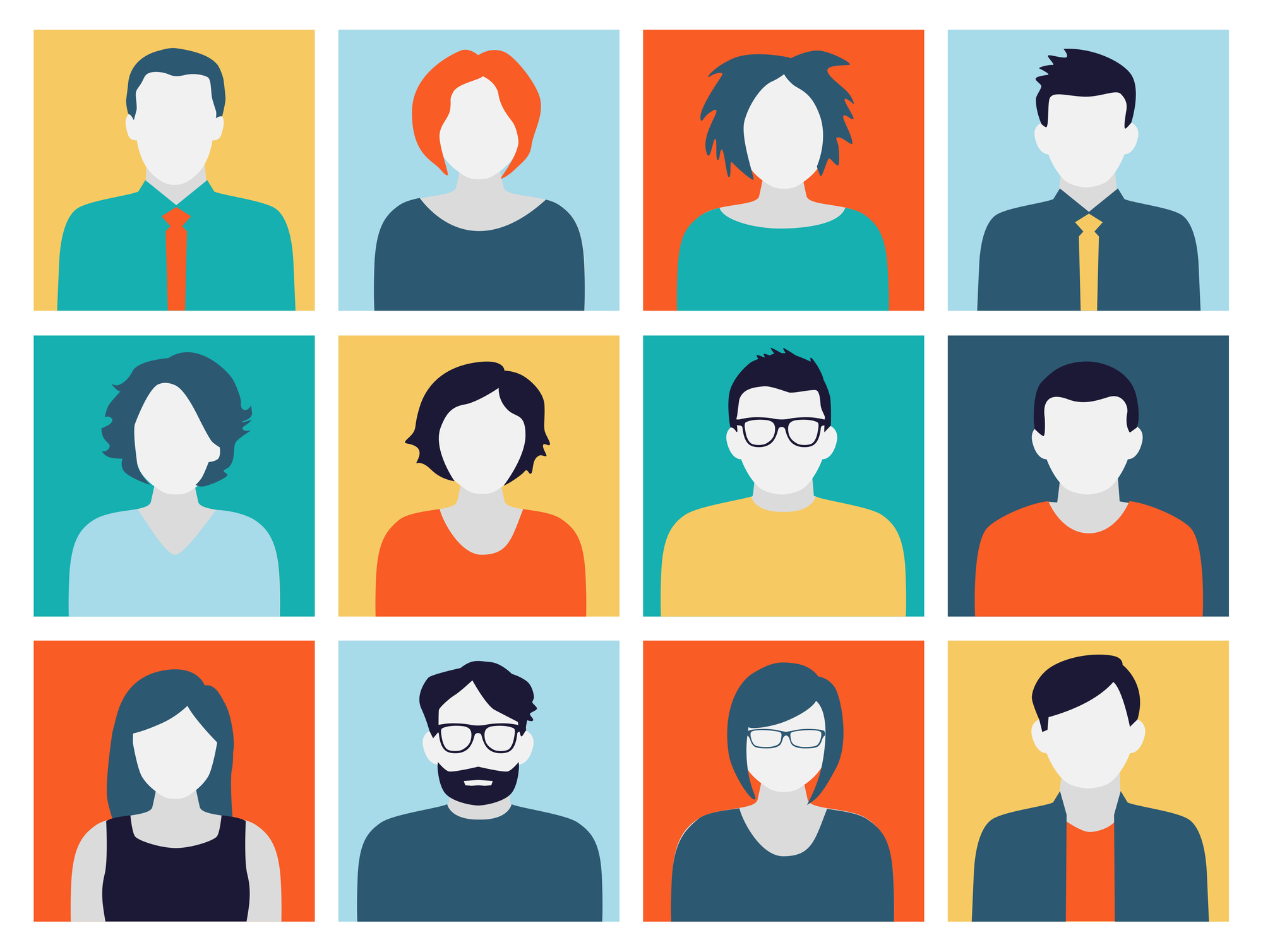 21 Jun

How Do I Create My Marketing Avatar?
How To Create Your Marketing Avatar
Your business is doing great, but you're aware you could be reaching a greater level of people – how are you going to achieve this?
Create a marketing avatar; that's how! This is the first step for any targeted marketing campaign. You need to know everything possible about your ideal customers, and once you know their inside leg measurement and more, you can engage with them through your marketing. These customers are the ones who love you, think your product is fantastic, come back time and time again and influence others to use your product.
Sorry? A customer target avatar wotsit?
This is an excellent tool used by all professional marketers. Essentially, an avatar is a fictitious person you've created who represents your perfect customer. The more detail you add to your avatar, the greater you understand your target audience and the easier you'll find it to reach and engage with them.
Hmmm, so how do I create one?
It's all about your research! You need to start honing in on who exactly buys your products and which of these people are your ideal customers – which customers benefit you most?
Step 1 – Create an avatar dossier
Begin by analysing your customer database. Does your company connect purely to customers (b2c), engage with other businesses (b2b) or both (b2c and b2b)? Then consider each of the bullets 1-9, below, looking at the ones which are most relevant to your company, i.e. b2b or b2c to build your profile.
Demographic (b2c)
a. Age
b. Gender,
c. Single/married/family size
d. Working/retired/stay at home parent?
e. Homeowner or rent?
f. Income
g. Education
h. Where they live/work
Dreams & aspirations (b2c)
a. Life goals
b. Family goals
c. Career goals
Lifestyle, hobbies and interests (b2c)
a. What's important, e.g. family, health, travel, home improvements, shopping, sport
Media consumption (b2b and b2c)
a. What books/magazines do they read?
b. What websites/blogs/social media do they visit?
c. What conferences/events do they attend?
d. Who do they follow? Who influences them?
Shopping habits (b2c)
a. Online vs high street
b. Online research but buy on the high street
c. High street research but then buy online
d. Cash buyer
e. Credit buyer
f. Part-financed
Pain points and challenges – what problems do you solve for them? (b2b and b2c)
a. How did they discover your product/service – word or mouth/online/brochure etc.?
b. Why did they feel it was right for them?
c. What were they thinking/feeling when you had an initial conversation with them?
d. What pain point does your product/service solve for them?
e. How did they feel once they had purchased from you?
f. Feedback/testimonials?
Temperament (b2b and b2c)
a. Gentle
b. Considered
c. Reflective
d. Impulsive
e. Ambitious
Values and attitudes (b2b and b2c)
a. Open to new ideas/innovations
b. Trust
c. Integrity
d. Honesty
e. Worries and fears
Company position (b2b)
a. Who is the decision maker and what position do they hold?
b. What sort of decisions do they make/who do they influence?
c. Do they control the budget?
d. What is their role in the purchase process?
e. What is the sign off process – who to, how long and what information is needed?
Taking into account their many different attributes helps you create a detailed profile of an individual or company. Whilst knowing a customer's demographic is important, understanding their behaviour, in particular, their buying habits, is essential.
For example, does your ideal customer only buy online? Perhaps they first research products online, then speak with friends, and finally purchase online? Maybe they follow online influencers but prefer buying face to face. Some people enjoy browsing in stores first, physically touching products, but look online to find the goods elsewhere, cheaper.
Understanding where, when and how your ideal customer shops, and knowing issues that potentially irritate and put them off purchasing means you can implement a strategically targeted marketing campaign straight to the core of your ideal customer base.
Step 2 – Information gaps = Research
If you have gaps of knowledge in any of the characteristics above, you'll find the answers through:
Send out surveys to your current customers – ask their opinions. Why do they love your product? What do they dislike? How do they find your packaging and delivery? How easy is it to navigate your website? Should you concentrate more on engaging with them? How loyal are they towards your product? Discover how your customers genuinely consider your product. Use an online survey tool such as Survey Monkey or set up a Facebook survey.
Survey your potential target market – are there gaps? How can you take them from being potential customers to loyal fans?
Do your market research – investigate published trends in your industry and follow studies by government agencies, trade associations and your competitors.
Look to digital – analyse your email stats, website analytics and social channels.
Get involved in online communities – chat to people, listen to them and also offer your advice, ensure people know you're an authority in your field.
Attend events and networking groups – these can really open doors and introduce you to new areas of industry. Talk about your product or service to new markets and listen to feedback.
Use your own network – ask friends and family for their opinions and ask them to share your online posts.
Step 3 – Create your avatar
This is the fun bit! You take all the information you've collected and shape your ideal customer. Ensure to use only your researched information, inventing sections of their persona will not provide an accurate customer profile.
Using all your collated information begin by naming your avatar
Provide your avatar with a backstory – where are they from? What's their age? Where do they work? Football team they support? Names of their children?
Keep building your avatar's profile – the more information you add, the greater the knowledge and understanding you'll have of your ideal customer.
Once you've completed one avatar, build more!
Step 4 – Create your negative avatar!
Next step is to develop your avatar's nemesis! Who is the person you least want buying from you? What type of person do you not want to target? Which social media sites are least helpful to advertise on? Who do you not want to waste marketing budgets on? Who is the most unlikely person to purchase your product or services?
Step 5 – Build
It's time to use your incredible knowledge and build a highly effective marketing strategy to target the customers you want to reach – after all, you now know everything about them!
Research + Avatar = Reaching Your Best Customers!